Media coverage associates Yemen with al-Qaida and insecurity. Is this, combined with donor fatigue, why we're not sending aid?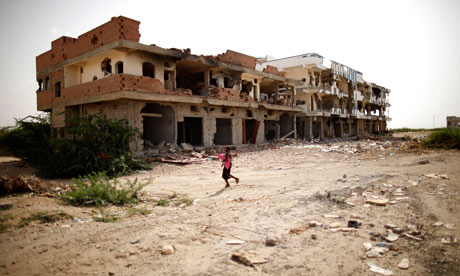 When the revolutionary tide of the Arab spring
swept Ali Abdullah Saleh from power in Yemen last year
,
optimism abounded
. The conclusion of Saleh's 33-year presidency – a reign more notable for the suppression of dissent and a descent into economic turmoil than any inroads on poverty, inequality and corruption – was meant to herald a fresh start for the Arab world's poorest country. But, despite the appointment of a transitional government led by the former vice-president Abdrabbuh Mansour Hadi, the promised end has failed to materialise.
Instead,
Yemen's continued economic and political turmoil
has been exacerbated by an escalating food crisis.
According to the World Food Programme
,
hunger
in
Yemen
has doubled over the past two years. In May,
aid agencies warned that almost half the country's population of 25 million do not have enough food to eat
and a third of children in some areas are severely malnourished. Then, last week, Oxfam – which
cautioned last September that Yemen was at breaking point
– issued a joint appeal with Islamic Relief for $38m, claiming that 5 million people are in need of emergency
aid
. The UN – which estimates that 267,000 children face life-threatening levels of malnutrition – has increased the total sought for its humanitarian appeal from $447m to $586m.
However, funds have so far been difficult to raise. At the Friends of Yemen conference held in Riyadh, Saudi Arabia, in May,
international donors pledged $4bn in aid
. But if and when this money will arrive – and how it will be deployed if it does – remain unclear.
More
They are also facing a water crisis. Edtor